We're thrilled to announce that our chocolate tasting boxes are finally here, which means if you haven't already, now's the time to reserve your box!
It's also time for you to plan your first chocolate tasting experience. Here's how to get started:

1. Decide who you're going to share your tasting box with.
2. Sort out a time to start tasting. We suggest after dinner when it's quiet and there's time for you to relax.
3. Make sure you've read our post on what chocolate characteristics to look for when scoring your chocolates
4. Get ready to start your chocolate tasting journey.
With a collection of luxury chocolates hand-picked from top chocolatiers from all over Australia – here's what you can expect from your first tasting box: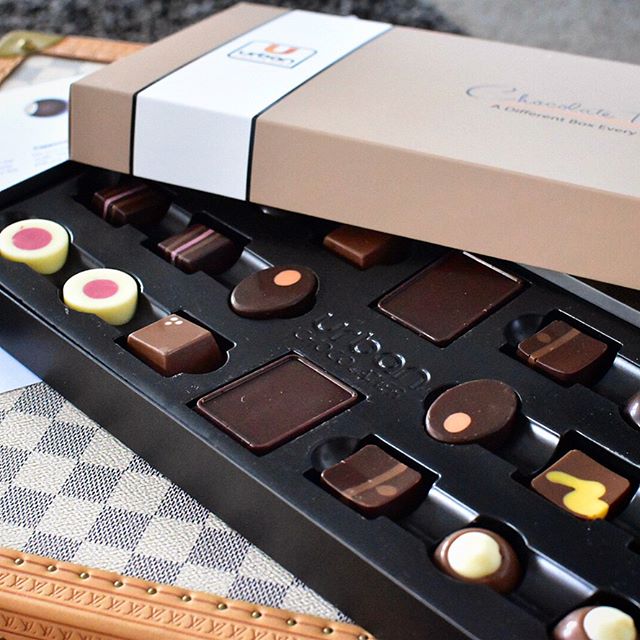 Caramel Smooth
Kick your chocolate tasting experience off with a bite of creamy, milk chocolate with a delicate caramel centre. The ultimate pairing.
Cappuccino Truffle
Our Cappuccino Truffle features a crisp bite of milk and white chocolate with a rich, coffee filling that packs a caffeinated punch.
Strawberry & Cream
Made with strawberries and fresh cream, this spring-time inspiration stuns in smooth, white chocolate with a burst of strawberry flavour.
Praline
Our premium praline filling, made with roasted hazelnuts and cocoa butter, is surrounded in a delicate milk chocolate shell that you'll be thinking about all night.
Peppermint Mousse
With a gentle pairing of white chocolate and fresh mint mousse, this moorish bite is everything you think it is and more.
Lemon Myrtle
This might be zestier that you're used to, but mixed with white chocolate, it takes on a subtle yet sweet flavour.
Sozzled Sultanas
For those that love a nightcap, our rum soaked sultanas are encased in rich, dark chocolate is the perfect way to end the night.
The Dark Orange
Refreshing and citrusy, real orange pieces are encased in decadent dark chocolate – we can't wait to share this classic pairing with you.
Madagascar
Banana, red fruit, tobacco and liquorice are all popular characteristics of this charming, dark chocolate.
Pecan Plonk
This delicious pecan praline has a mysterious twist – brandy and port. The perfect note to cleanse the palette and complete your chocolate journey, for one night.