Pain Au Chocolat, Lune Croissant
Melbourne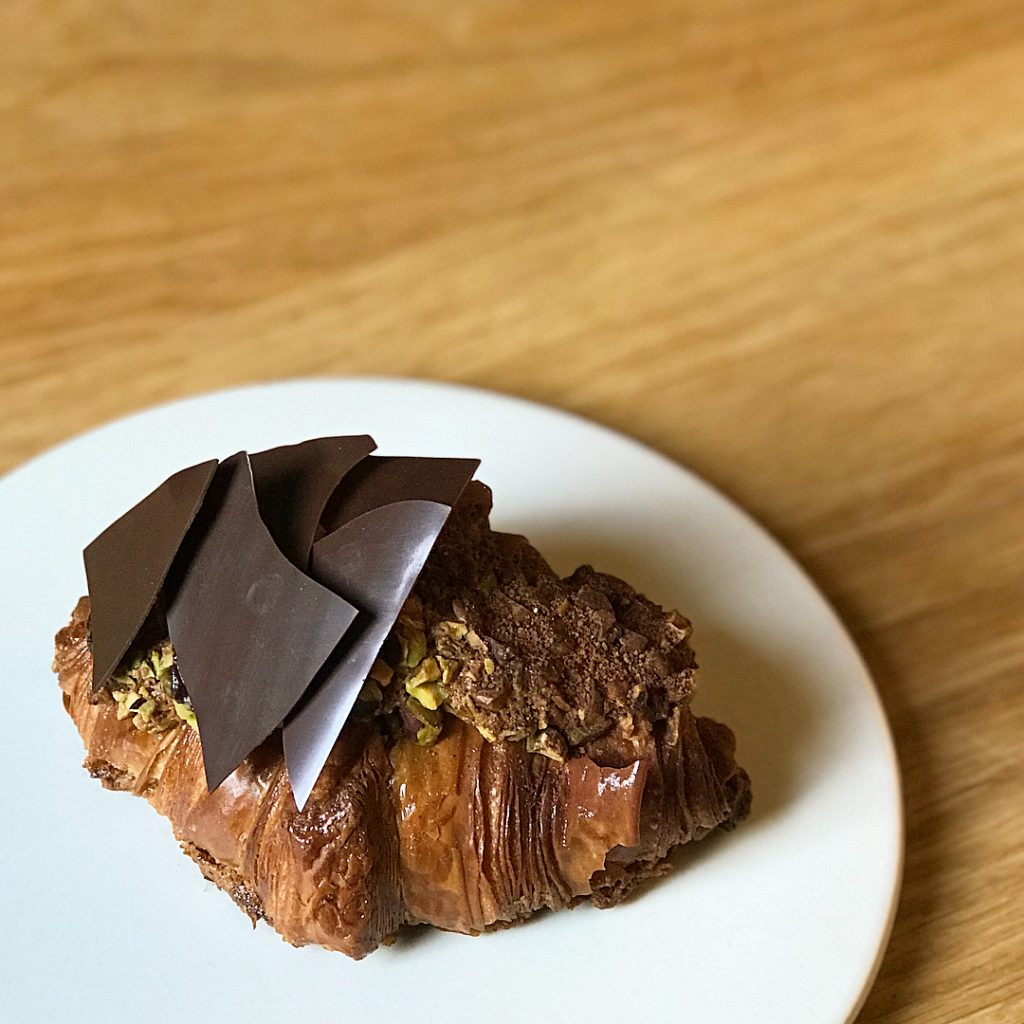 (Image via Lune's Instagram)
Take a bite into a flaky, buttery croissant encasing two thick, organic dark chocolate batons by well-known Melbourne bakery Lune Croissant. They also create specials with delightful chocolate-inspired pastries including their Chocolate Chip Cookies and Chocolate Coconut Rough croissants and cruffins.
Chocolate Pancakes, Gram Pancakes
Sydney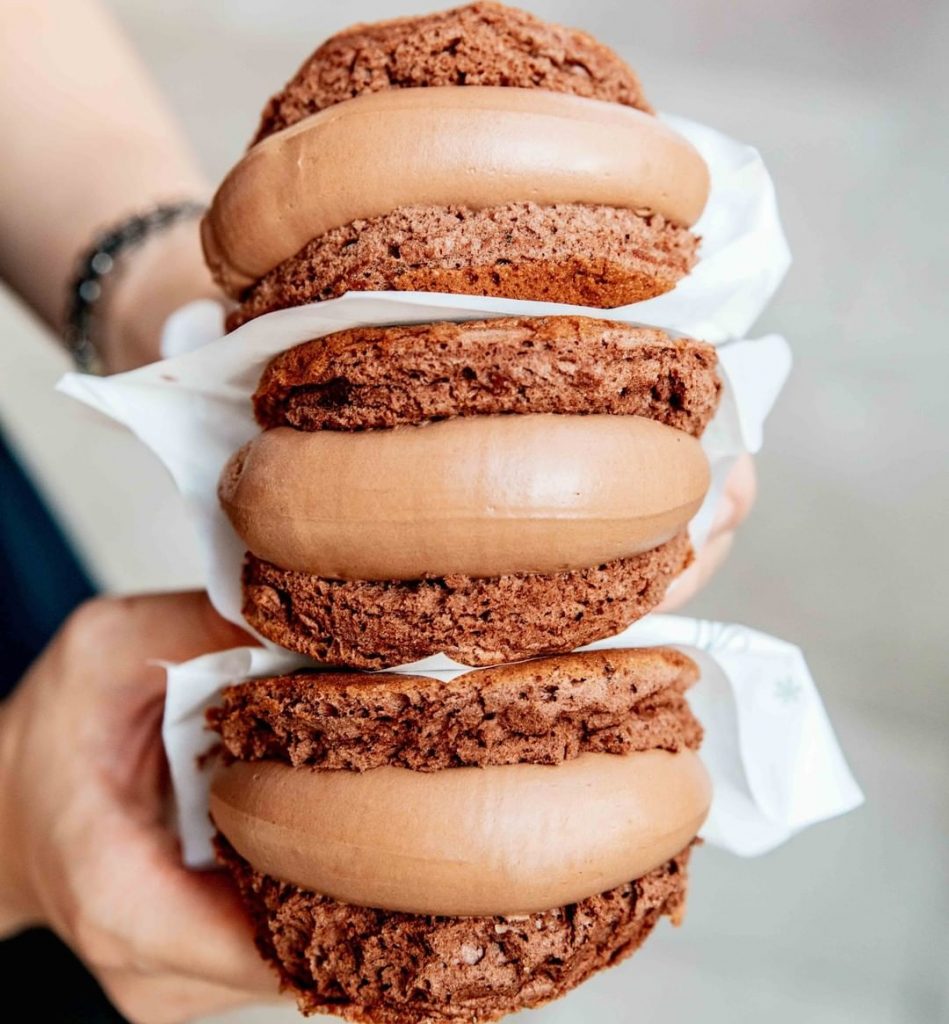 (Image via Gram Instagram)
Fluffy, Tokyo-inspired pancakes are the key dish at this newly opened Sydney café. Based out of Chatswood, Gram is known for their premium, spongey stacked souffle pancakes – namely, topped with varieties of chocolate. Try out their Dark Chocolate Pancakes or their Tiramisu Stack for something indulgent.
Cherry Jam Lamington, Bennelong
Sydney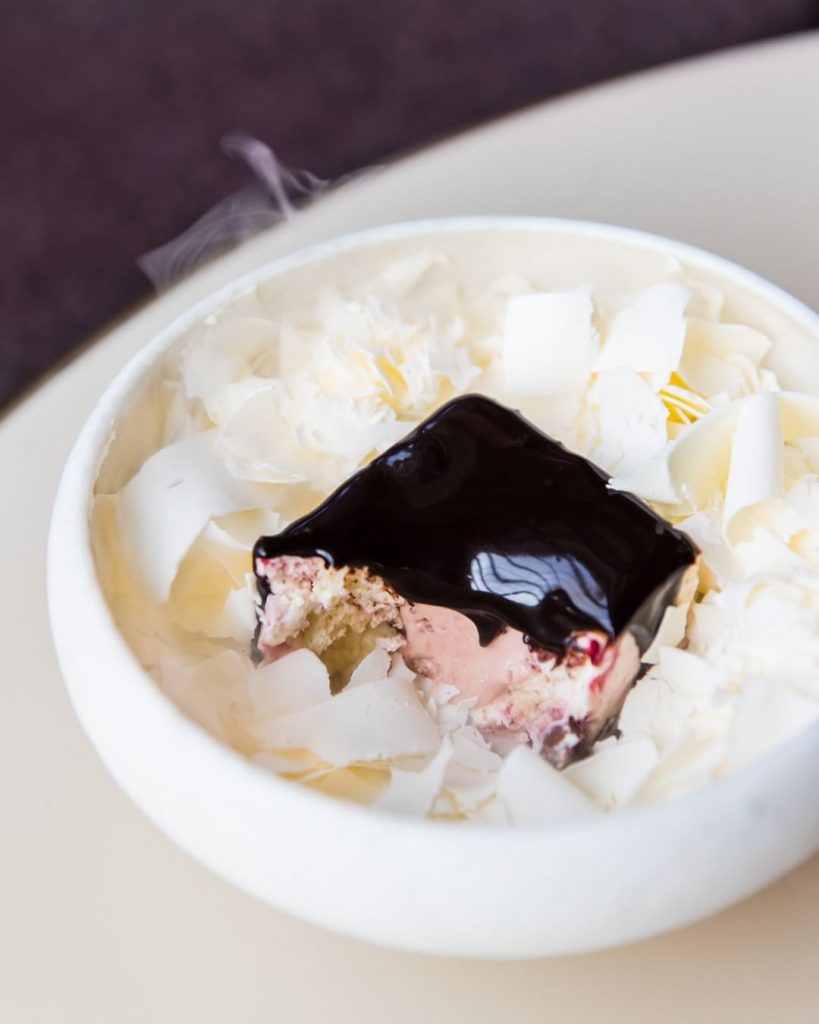 (Image via Bennelong Instagram)

Based on this Australian classic, Peter Gilmore's Cherry Lamington turns it up a notch for fine dining. Featuring a square of cherry jam, it is layered with coconut ice cream, topped with chocolate ganache and surrounded by shavings of soft coconut milk parfait – perfect for those that live for chocolate luxury.
Chocolate Soufflé, Grossi Florentino
Melbourne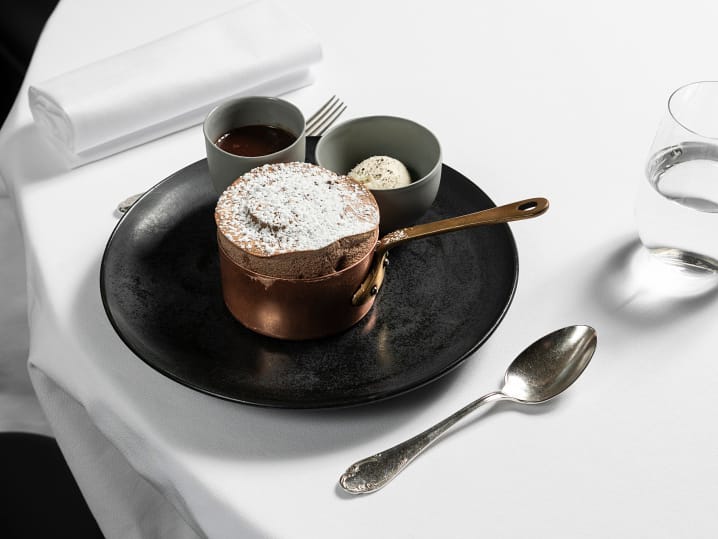 (Image via Grossi Instagram)
Served in a golden pot, this delectable dessert treat is served with hazelnut praline and chocolate sauce and centred around a molten chocolate treat. And if the description doesn't convince you – it's been on the menu since its opening in 1928.



Warm Chocolate Fondant, Me Wah
Tasmania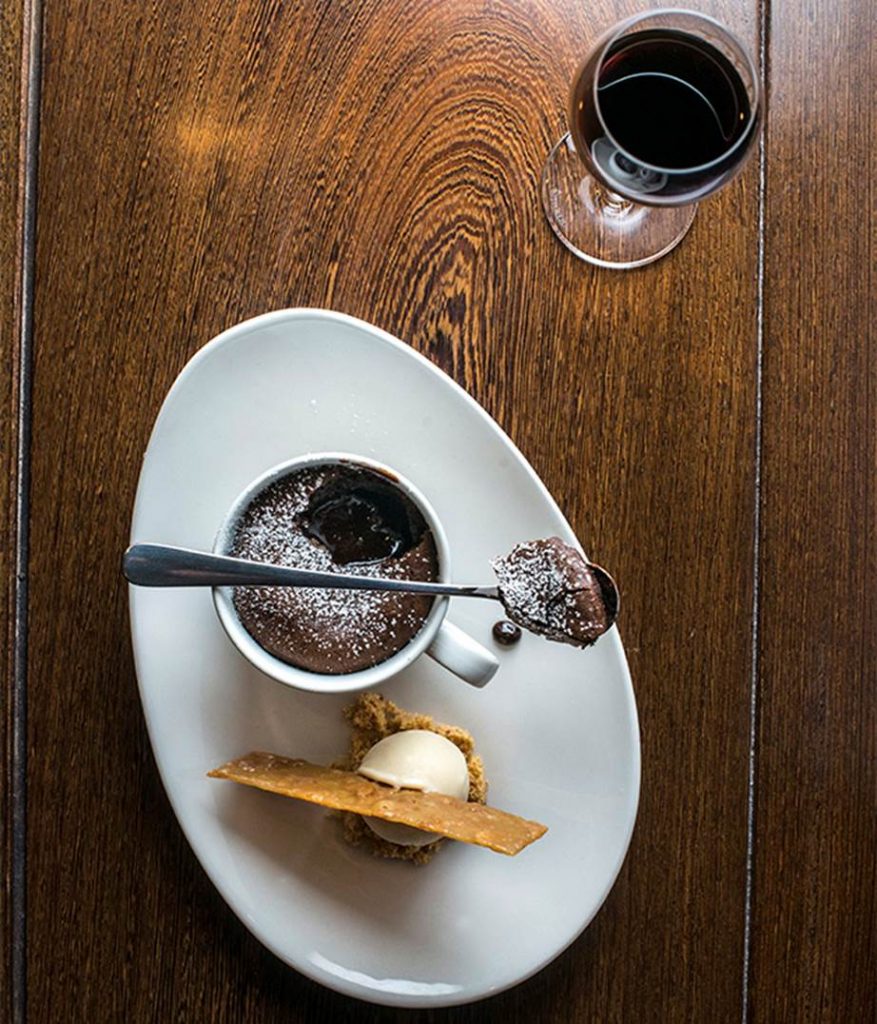 (Image via Gourmet Traveller)
The last thing you think of when you hear 'Chocolate Fondant' on a menu is an Asian restaurant. However, Me Wah in Tasmania ignites change with their things with their molten lava cake served with taro-coconut ice cream and complete with caramel cardamom shards. Served in a mug, this homely, amid delicious delight is something for all chocolate fans.
Chocolate Waffles, Red Cacao
Adelaide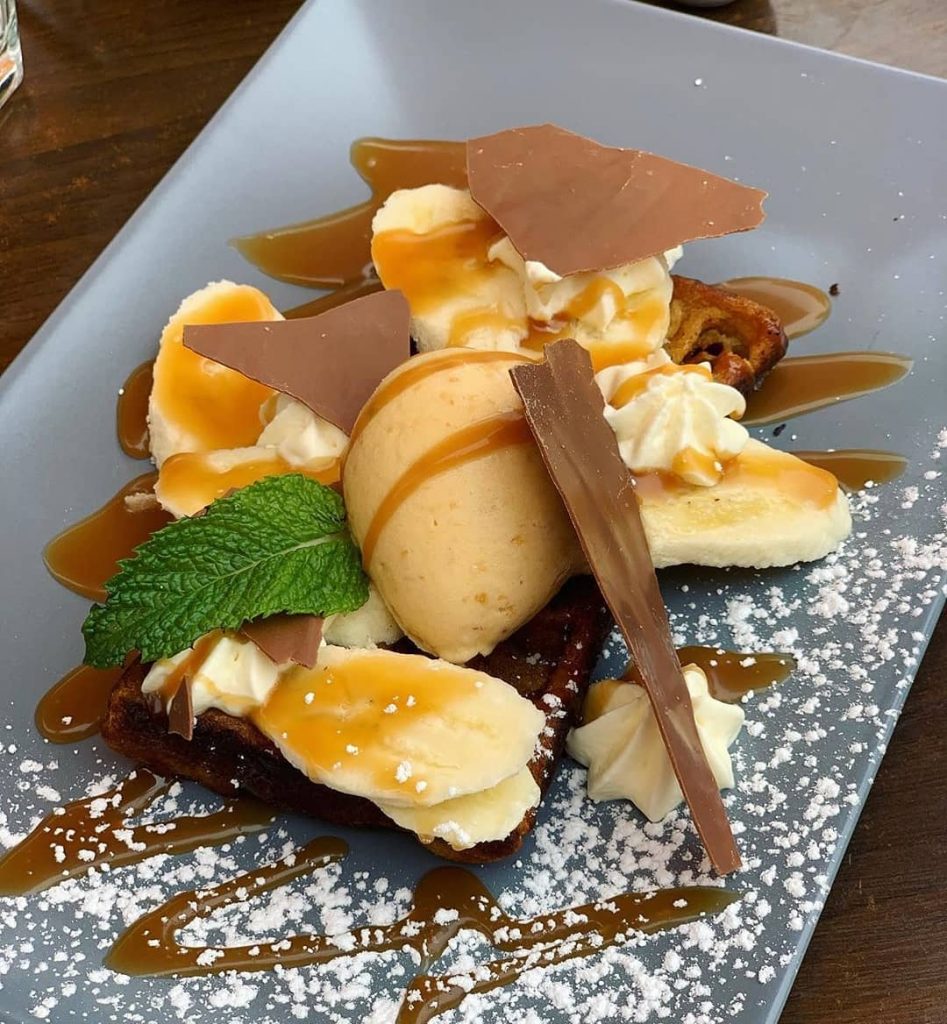 (Image via Red Cacao Instagram)

Not only does this café serve up handmade chocolates for purchase, they also run their own chocolate café too. Red Cacao has a full range of chocolate desserts for you to enjoy, including their chocolate waffles and decadent warm beverages. Their menu changes seasonally so you can try something new every time you dine, but we love the look of their salted caramel and dark chocolate waffles.
Whipped Bahen & Co Chocolate, Wildflower
Perth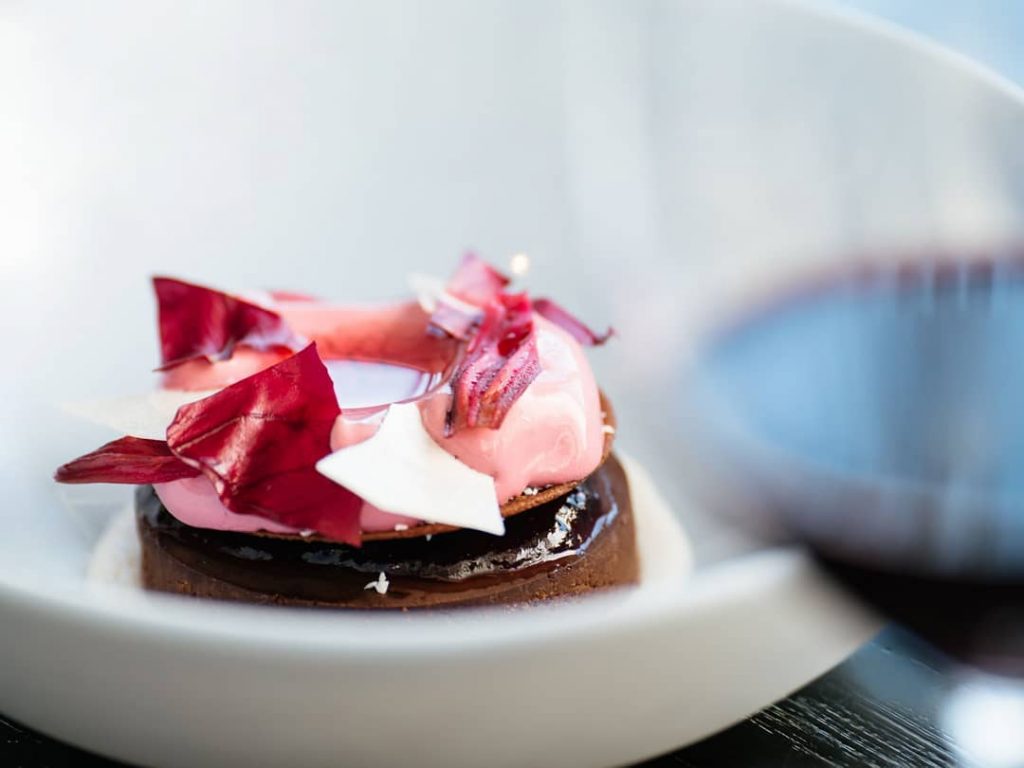 (Image via Wildflower Instagram)

Although this dish comes in many different varietals (the notable being the river mint and the hibiscus), the Whipped Bahen & Co Chocolate from Wildflower plays on native Australian ingredients to complement its seasonal changes. Similar to a mousse, this light and airy cake-based dessert is topped with smooth crème fraiche and splinters of candied hibiscus – the perfect way to end your evening with a spectacular view at Wildflower.
Which dessert takes your fancy? Have you tried any of our desserts on this delectable list? Let us know in the comments.