While we can't visit Belgium or Switzerland at the moment, luckily for us we have a chocolateries galore right on our doorstep. We've rounded up the top five places that simply must make it onto any chocoholic's to-do list.
Great Ocean Road Chocolaterie & Ice-Creamery (VIC)
Starting off in Victoria, the Great Ocean Road Chocolaterie & Ice-creamery (or GORCI for short) is a must-see when visiting the famous tourist strip.
This chocolaterie really is like a trip to Willy Wonka's factory as there's a range of tasting experiences and tours for the whole family. You can create your own sweet treats with a rocky road workshop or book in for an indulgent high tea.
You'll definitely be taking some souvenirs home – as long as they don't melt!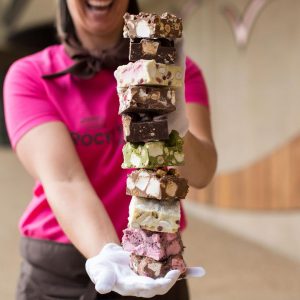 Yarra Valley Chocolaterie & Ice-Creamery (VIC)
If you're still travelling Victoria but heading inland, make sure to check out the Yarra Valley Chocolaterie & Ice-Creamery. Owned by the same chocolatiers, this experience is a must-see when exploring the wineries and boutiques of the Yarra Valley.
With junior chocolatier classes available and an incredible selection of freshly made treats, as a chocoholic you have to stop in (and make sure to stay a while).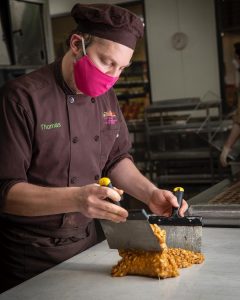 Margaret River Chocolate Company (WA)
One of the most popular destinations in Western Australia, the Margaret River Chocolate Company now has two factories and a store in Perth for all of the die-hard chocolate fans travelling through.
To get a behind the scenes look at how they make their famous chocolate, visit either the Margaret River or Swan Valley chocolate factories. At both factories they offer a sit-down chocolate cafe experience and viewing windows to see the chocolates being crafted. With free entry and free tastings, this is a haven for any chocoholic in the family.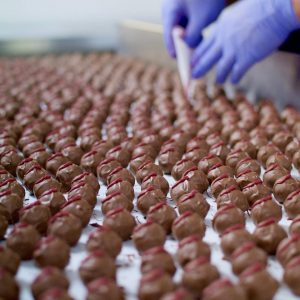 Hunter Valley Chocolate Company (NSW)
Opened at the beginning of the last century, the Hunter Valley Chocolate Company is now a popular tourist destination for the wine-region.
Available at a number of destinations, chocoholics definitely have to make a trip to the Twenty-3-Twenty factory. It's here that you'll see chocolatier Peter concocting the mouth-watering chocolate and where you can sit down for a delicious hot chocolate or coffee.
Forget the wineries and make a bee-line straight to the Hunter Valley Chocolate Company.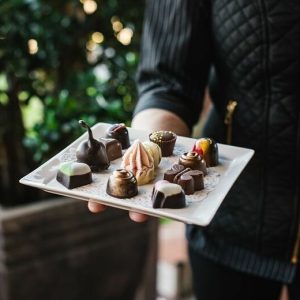 Charley's Chocolate Factory (QLD)
While you wouldn't think Queensland is the most obvious place (soaring temperatures) to have a chocolate factory, the team behind Charley's Chocolate Factory makes a convincing case. At this Mission Beach chocolaterie you can embark on one of the most unique chocolate tours in the world. Visit cocoa plantations and listen to the story of fermentation and chocolate-making techniques. Creating sustainably made cocoa products from 100% natural ingredients, this Queensland chocolaterie should definitely make it to the top of any chocoholic's list.